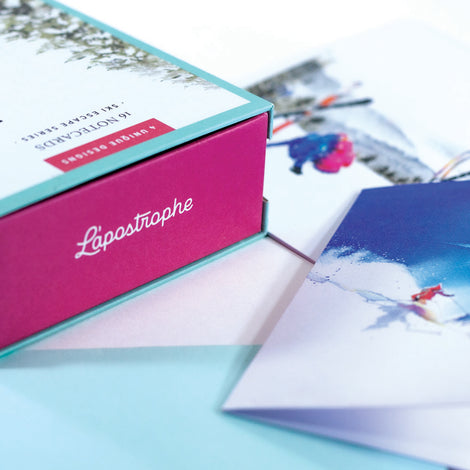 Wholesale Ordering
We are so excited you are interested in carrying our brand in your store. At L'apostrophe, we look forward to learning more about your business and building a successful partnership.
If you would like to request a catalog or place your first order, simply email us at
sales@lapostrophe.art
.
For orders, please make sure to provide your order details along with your shipping address. We will get back to you quickly to confirm the order total and provide you with an invoice.
Wholesale Terms
Pricing: All authorized retailers will receive 50% off the MSRP, plus the cost of shipping. We will cover 50% of the shipping costs for any orders over $400.
Opening Orders: There is a minimum order amount of $150 for opening orders. Initial orders for new accounts must be paid before items are shipped out.
Re-Orders: No minimum order is required for re-orders. If you are one of our returning vendors and wish to pay within 30 days of your order, let us know and we will update your invoice. Late payments are subject to a 5% late fee for every 30 days past due.
Accepted Payment Methods: check, credit cards, wire transfer, and PayPal.
Delivery & Shipping: We usually ship orders within 1 or 2 business days after they are received. Time can vary depending on order size.
Returns & Refunds: Merchandise may not be returned or exchanged. We only accept returns in the case of defective merchandise. Please inspect all shipments immediately upon arrival. Returned merchandise will be replaced with new merchandise.